Alumni Management Software For Increased Alumni Relations
Alumni Engagement Software for Small Schools - Easy Alumni Database Management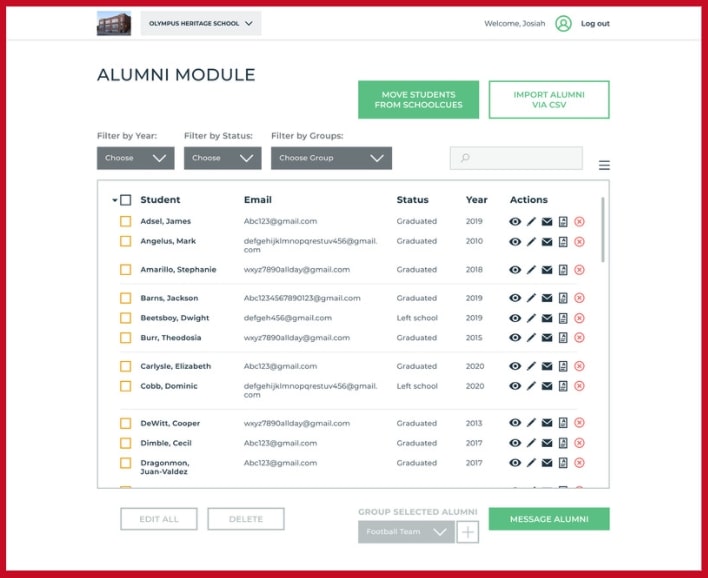 Manage and update your school alumni lists every year using the alumni management module. This allows you to communicate and stay in touch with your alumni. SchoolCues, the online school management system, helps manage alumni for small schools.
If your school is still using spreadsheets and documents to manage and update alumni lists, you know how cumbersome the process can be. Schools can miss out on huge opportunities to communicate with their alumni without an easy way to create, update and manage alumni lists.
SchoolCues Alumni Management System Pricing
Paperless and online, SchoolCues' easy-to-maintain system is a platform for schools to host, track and manage student data. This easy-to-use online education software allows an educational institution to streamline the process of reporting data. All this comes at an attractive price for schools on a budget.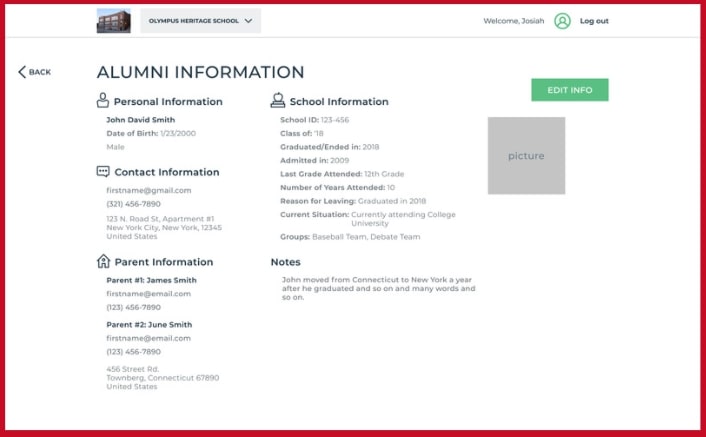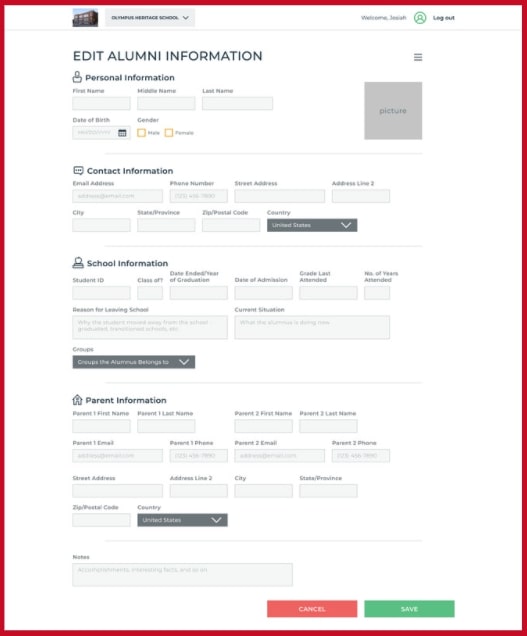 SchoolCues Simplifies Communication Via Our Alumni Management Solution for Small Schools.
SchoolCues offers a robust and flexible alumni relations management solution. It is ideal for small and medium sized schools. It allows for active engagement within the alumni community. SchoolCues comes with features for managing alumni relationships and alumni payments including fundraising and donations in small or medium sized schools.
The more engaged alumni are in their school, the better it is for the school, both in terms of fundraising and socially. It is important then, for schools to communicate quickly and effectively with their alumni. Hence the need for an alumni management software which sends out communications on a regular basis. Alumni find it difficult to free up time in their busy lives and to be as involved in their schools as they'd like to be. The best solution? A school information system with a free alumni communications feature.
Benefits of Our Alumni Management System
A robust alumni management system offers several attractive benefits including:
Building an alumni community with community management features
Maintaining an alumni network, which is a key asset to assist alumni with social networking, fundraising and mentorship
Building and maintaining alumni relations for driving better brand affinity with the school
Event management with more targeted invitations for events for specific audiences
Alumni engagement provides a real time engagement platform to help alumni with increased involvement and participation in regular school happenings and activities.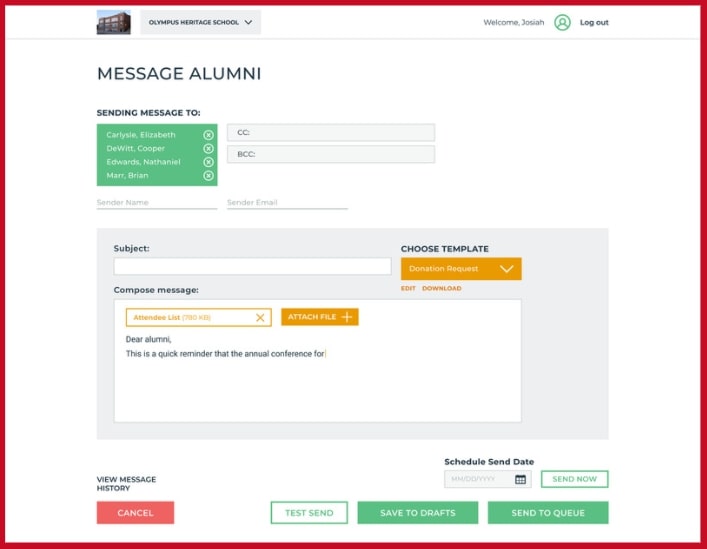 SchoolCues Alumni Management Software
SchoolCues is the online school management system that's effective in engaging your alumni community. It is your one-stop school management system; a student information system that offers an integrated parent engagement system, school administration system and a built-in alumni relations feature. It is a powerful online donor management system that offers everything a small school would need to manage alumni relations, fundraising, and contact information. It's a school management system that parents find valuable to access via the mobile app which integrates with the online student information management system.
For more information, or to integrate this intelligent online school alumni management system and increase parental engagement in your school, visit the SchoolCues website at www.schoolcues.com.

Copyright 2023-2024. All Rights Reserved.