How We Bring Homework to the Parent
With SchoolCues, The Intelligent School Information Management System
Every parent knows it is vital to monitor a child's education. It's been proven many times over that a child performs better, educationally, when the parent is involved. The best way to assess a child's educational progress is by looking over their homework. However, children routinely shrug off homework; they are likely to say they have none or they forget to do it.
On their part. parents want to make sure the work is done, but the process is typically time-consuming and/or cumbersome. Parents might have to go and retrieve the homework from their account. With SchoolCues, the homework process becomes much simpler and more efficient.
Using the Homework module from SchoolCues, teachers can send homework directly into the inbox of the parent. This means it saves the parent time, effort and the aggravation of missed homework. Instead of the parent having to go and retrieve the homework from their account, the homework comes to them.
This process from the SchoolCues ensures that parents receive their child's homework in a timely manner. This allows them to keep abreast of their child's educational needs. In addition, with this intelligent homework module, parents also receive a due date for homework submission, which means it's beneficial for both, the parent and the teacher. Teachers do like to receive homework turned in on time!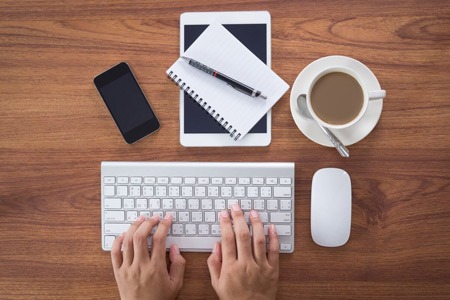 SchoolCues
SchoolCues is the premier online school management system for small schools that's effective in engaging parents. It is your one-stop school management system; a student information system that offers integrated admissions, enrollment, parent engagement system, school administration system, online payments and billing, and a built-in text messaging system.
SchoolCues is a powerful online school management system that offers everything a small school would need to communicate, manage student information and engage parents. It's a school management system like no other, one that parents find valuable to access via the mobile app which integrates with the online student information management system.
For more information, or to integrate this intelligent online school management system and to increase parental engagement in this mobile age, visit the SchoolCues website at www.schoolcues.com.

Copyright 2023-2024. All Rights Reserved.