Online School Donations Simplified For Small Schools
Easy online fundraising for schools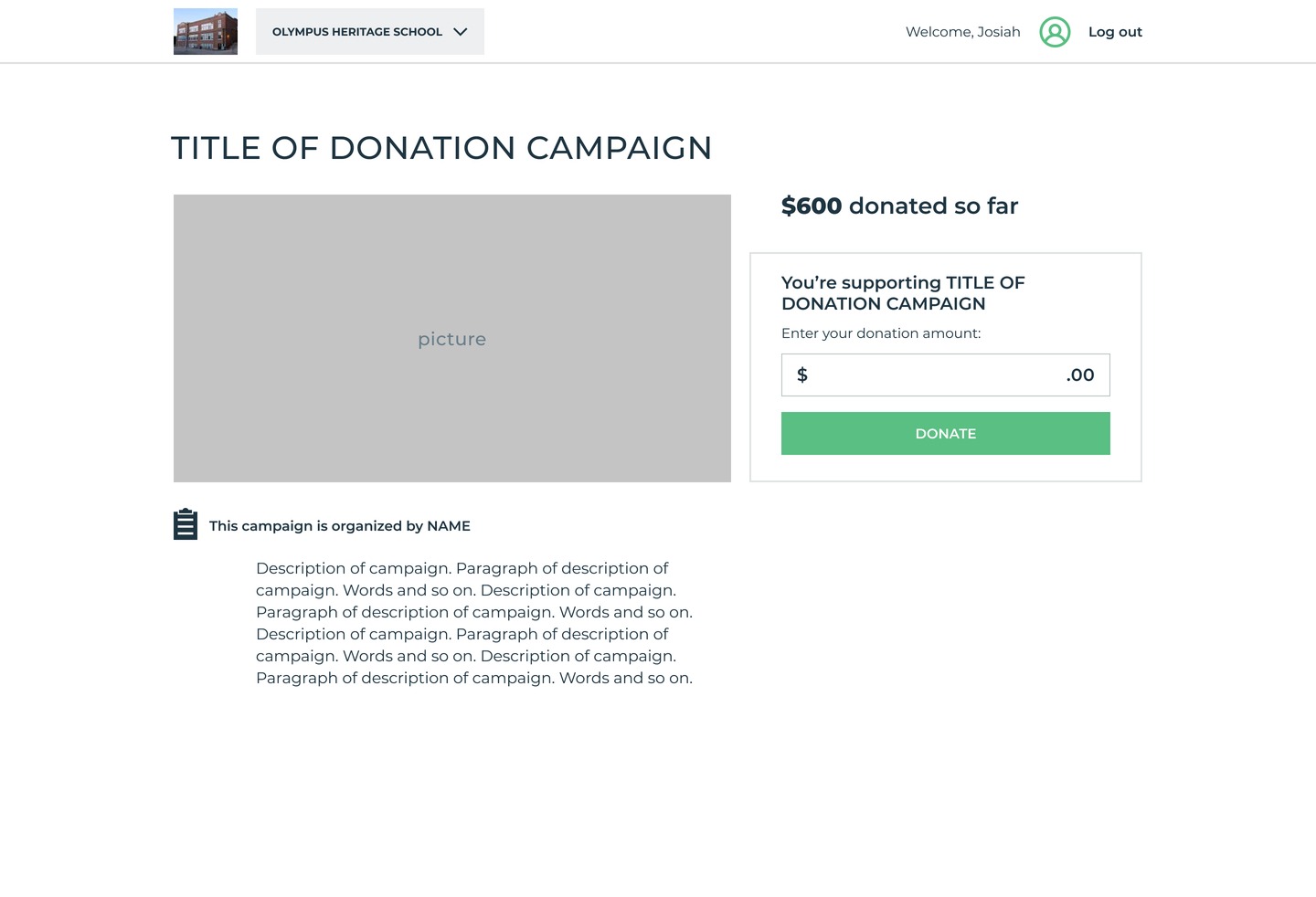 How are you managing your school donations at the moment? You may be using an overpriced system to collect school funds which still confuses you and does not fulfill your needs. Some schools also tend to use a handful of platforms to manage their small school, and will have a separate platform just for creating fundraisers. Soon enough, schools will find it difficult to keep up with the chaos of going back and forth on different websites, and the piling costs will not help to reduce the stress. What you need is a platform that can do-it-all, and offers a donation module with an easy interface and a simple donation process. Introducing SchoolCues' online school donations for small schools, which will completely transform the way your school fundraises.
How Our Donation Module Works
SchoolCues' school donations module allows for an easy set-up of donations and fundraisers for small schools. You can set-up various types of donations in a simple 3-step process.
1. Set up campaign name and info: This will be the first thing that potential donors will see when making a donation. You can set-up the name of your campaign, a few paragraphs discussing the goals of your campaign and how the donors will be contributing to the overall campaign. Don't forget to add a picture to the campaign description!
2. Customize the donation form: We provide the basic fields for the donation form. However, we understand that your school may want to add or remove some fields so we give you the ability to do so from the backend. You can delete a field from our initial form as long as it is not a mandatory field. This process takes seconds to do! The 'thank you' message at the end can also be customized to your liking.
As for payment methods, we allow credit card payments to be made online, and cash or check payments can be mailed or dropped off to your school office.
3. Add donation submission link to your school website: Last but not least, you will want to add the link to the donation form on your school website, so donors can find the link and contribute. When donors click on that link, they will be directed to a page where they can see all of the campaigns that you have set-up from the backend.
It's as simple as 1,2,3, literally!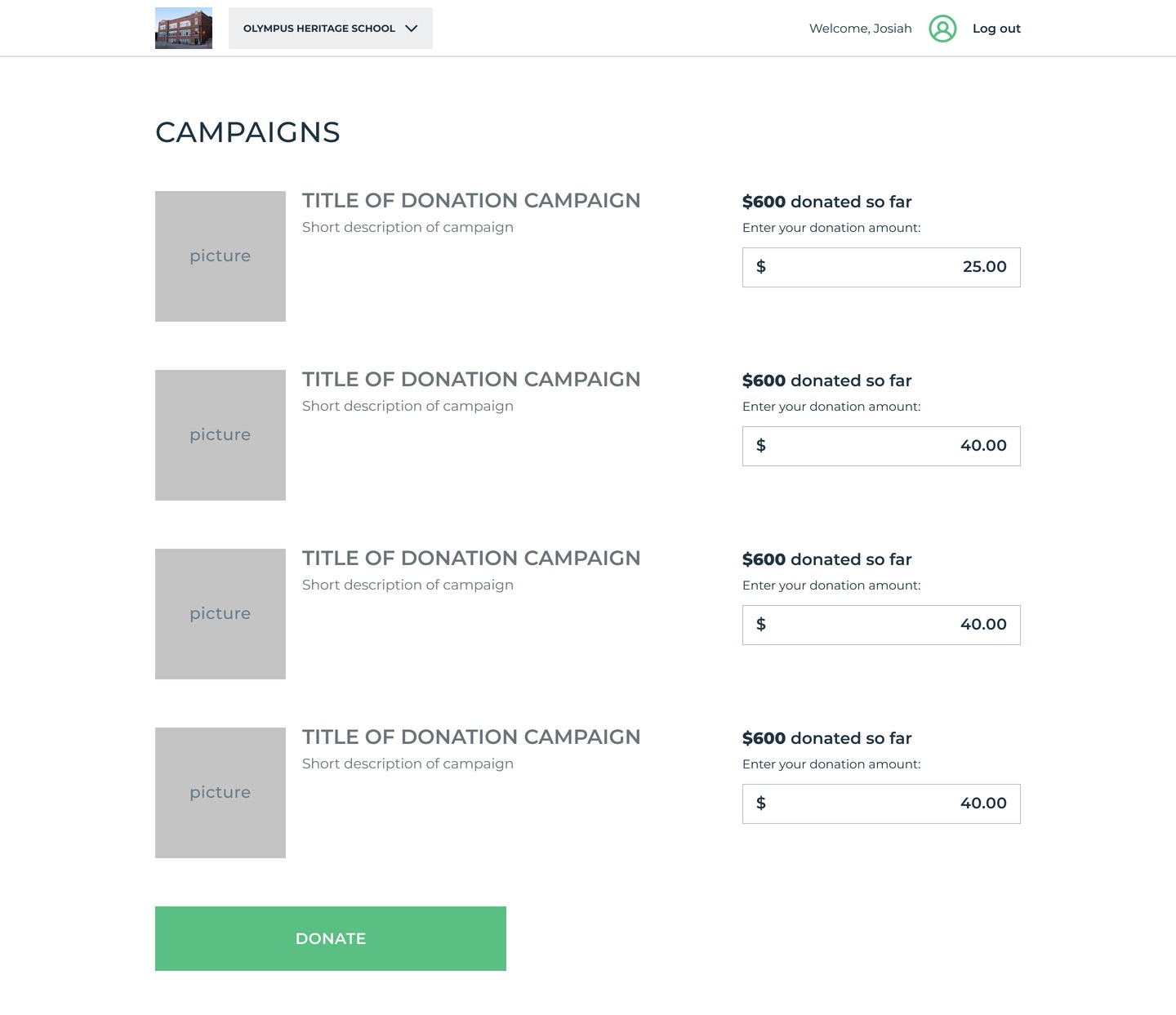 What Types of School Donation Programs Can I Set-Up on This Platform?
While there is no limit to what types of school fundraisers you can set-up on SchoolCues, we do ask that the fundraisers only allow monetary donations through our platform. So for example, if your school was thinking of setting up a school supply donation campaign, you can offer donors one of two options. They can either make a payment through our donation page, or they can drop-off school supplies at your school. Our customizable donation form allows you to inform donors of these options so there is no confusion involved.
Types of Schools We Serve
SchoolCues proudly serves small schools including Montessori, Christian, Charter, Lutheran, Waldorf, Catholic, Independent, Private, Islamic, and Episcopal schools. We also serve online schools, homeschools, and micro-schools. Our ideal customers are schools with limited budgets and resources, who are looking for an easy platform to manage all of their regular school operations from one place.
The Best, Most Efficient Fundraising Website For Small Schools
Look no further than SchoolCues in your search for online fundraising sites for schools. We take all of your needs into account and provide you with a solution that is not only affordable and easy-to-use, but also allows for a great level of customization to fit your school's needs and desires. On top of that, we also have an option for mobile donations! Donors can now contribute through the use of their smartphone for a convenient experience. School donations for small schools have never been easier. It's no surprise then, that our hundreds of customers are extremely satisfied with our fundraising solutions and overall platform, and would recommend it to others. Book your demo today and start a free trial!