The Best School Website Design to Increase Parent Involvement
Responsive School Website Design from SchoolCues - The Intelligent School Information Management System
Today's parents need accessible school website design
Parents on the go with their smartphones and tablets need a mobile-friendly website for online school management. As more and more people access websites via smartphones and tablets, it's important that your school website adapts itself across all browsers and devices via strong school management software.
Most old websites do not work properly on mobile devices. As a result, you may lose prospective customers before there is even a chance to engage with them.
The answer to this problem is a responsive school website for your school from the best school information management system. A responsive website design ensures that your school website can be easily viewed on a majority of smartphones, tablets and desktops and that too with little resizing, panning and scrolling. A responsive website design automatically adjusts to the shape and size of the screen it's being viewed on.
Feature-rich websites are optimized to make browsing easy for different devices, from desktop monitors to tablets and smartphones.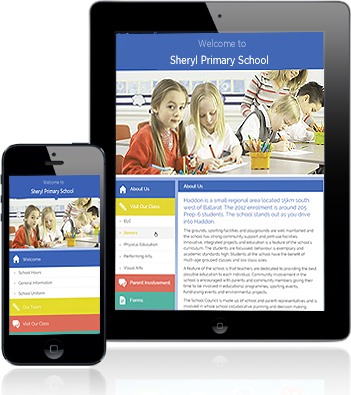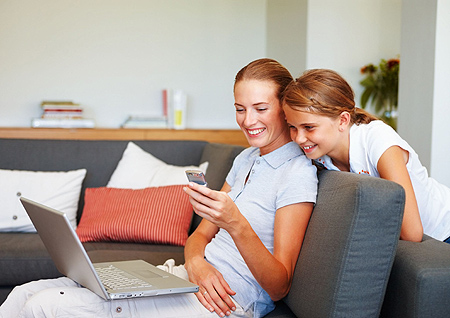 The many benefits of a results-driven website design from SchoolCues' online school management system
Cost Savings: A single website can be viewed across all screen sizes - smartphones, tablets and desktops. You save money by not having to create and maintain different websites for desktops and smartphones. This will work even if a new device appears with a different screen size.
Time and resource savings: Building different websites for different devices requires time, resources and lots of testing too. A single responsive website saves both time and money.
High user satisfaction: A mobile friendly responsive website delivers a much better user experience and customer satisfaction.
A creative website with our online school software generates more traffic in today's mobile world
We are cognizant of the fact that small schools like yours have limited resources and budgets. However, having a responsive website allows your customers, prospects and casual browsers to take care of school management online– anytime, anywhere and on any device.
Our experienced team of mobile website designers and developers offer the latest technologies in educational management software at the lowest prices in the market to produce great looking responsive websites delivered in an industry-leading, best-in-class turnaround time. Parents will be able to navigate your mobile websites and get relevant information in a fast and straightforward manner.
We also guarantee that your responsive school website will be SEO compliant because we take care of all the SEO elements from the ground up.
Our school information management systems offer responsive website development services for small schools by taking their existing website and migrating it to a responsive WordPress theme. Using a responsive WordPress theme approach makes it easy to keep your school's website fresh and up to date by using the standard WordPress administration backend.
We take the pain out of creating and managing school websites.
SchoolCues offers a one stop solution for schools that includes
Hosting
Website design
SEO
Maintenance and updates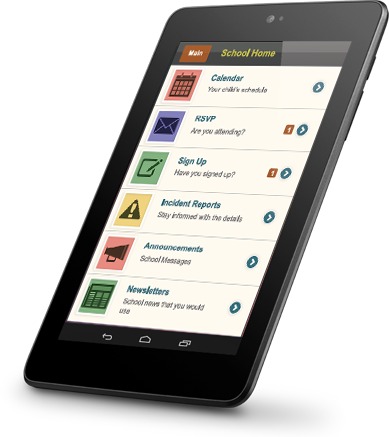 SchoolCues is the online school management system that's effective in engaging parents. It is your one-stop school management system; a student information system that offers an integrated parent engagement system, school administration system and a built-in text messaging system. It is a powerful online school management system that offers everything a small school would need to communicate, manage student information and engage parents. It's a school management system like no other, one that parents find valuable to access via the mobile app which integrates with the online student information management system.
For more information, or to integrate this intelligent online school management system and to increase parental engagement in this mobile age, visit the SchoolCues website at www.schoolcues.com.

Copyright 2023-2024. All Rights Reserved.