A School Mobile App to Deliver Parent Engagement
From SchoolCues, The Intelligent School Information Management System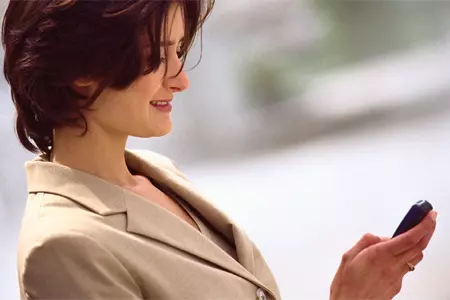 The School Mobile App for Parents and Small Schools
Today's parent is on-the-go. But today's parent is also connected while on-the-go. They are part of the mobile generation that uses apps on their smartphones to access information. This information also includes their child's school-related happenings. SchoolCues has the perfect solution for today's parent to stay connected with their child's school: the mobile app.
SchoolCues' mobile app ensures responsiveness from the parent. The app is easily accessible and available, taking up very little of the parents' precious time. Responding to messages from their child's school is both easy and efficient.
School Mobile App Features for Parents
The SchoolCues mobile app is available for download both, on iPhone and Android devices, for up to two logins per family. This makes the information accessible to either parent. The SchoolCues mobile app is automatically activated for you once you have registered and activated your account.
Using the SchoolCues mobile app, parents can –
Receive and view –
Newsletters
Announcements
Class Updates
School & Class Calendars
Notifications & Reminders
Submit
Permission Forms
Absentee Slips
Gold Forms
Tardy Slips
Schedule- Parent Teacher Conferences
RSVP and Signup for events
Acknowledge Incident Reports
Access Staff and Student Directory
View Documents and Forms and
Make School Payments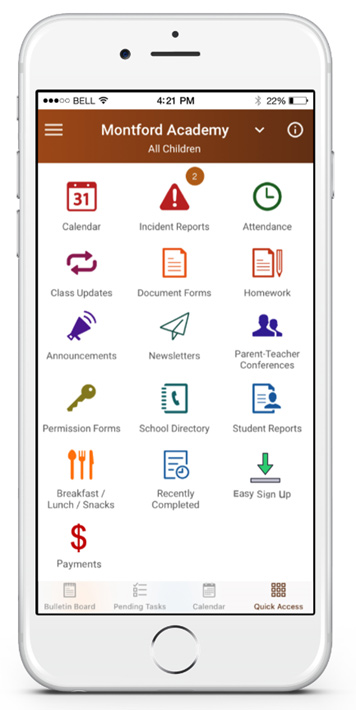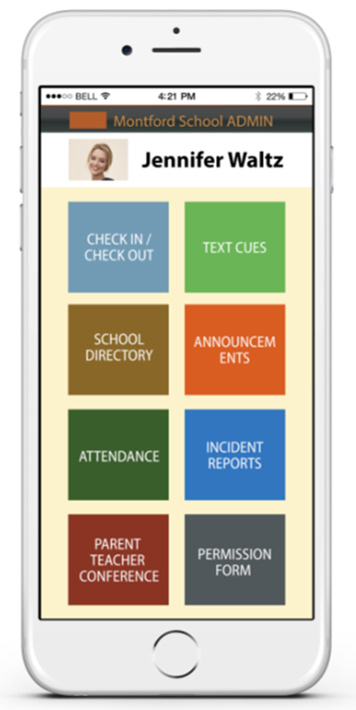 Benefits of School Mobile App for Administrators and Teachers
The Admin app is a powerful school app that teachers and administrators can use to access the school directory, send a group text message, send out announcements, send incident reports, take attendance and set up conferences in addition to signing in and signing out the parents. It is extremely easy to activate in just a few seconds and start using almost immediately.
All in all, SchoolCues' and its mobile app, along with all the other features is the perfect school information management system for the budget-constrained small school – delivering both efficiency in communication and parental involvement in the school.
SchoolCues Mobile App Pricing
The SchooLCues mobile App is free for parents, and allows them to access critical school information and respond to school activities related to their child. Parents can also receive notifications and reminders for all school activities.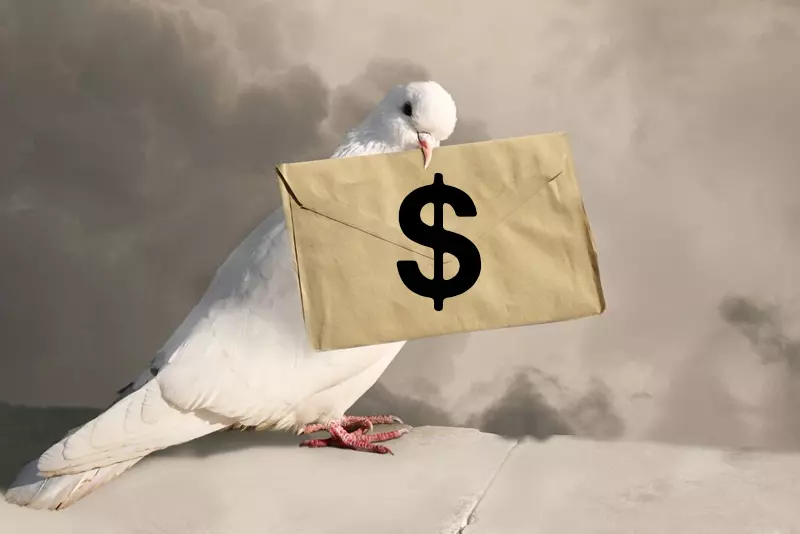 Why SchoolCues?
SchoolCues is the premier online school management system for small schools that's effective in engaging parents. It is your one-stop school management system; a student information system that offers integrated admissions, enrollment, parent engagement system, school administration system, online payments and billing, and a built-in text messaging system.
For more information, or to integrate this intelligent online school management system and to increase parental engagement in this mobile age, visit the SchoolCues website at www.schoolcues.com.

Copyright 2023-2024. All Rights Reserved.