Homeschooling Solutions During Times of Crisis
Helping your child adjust at home for uninterrupted learning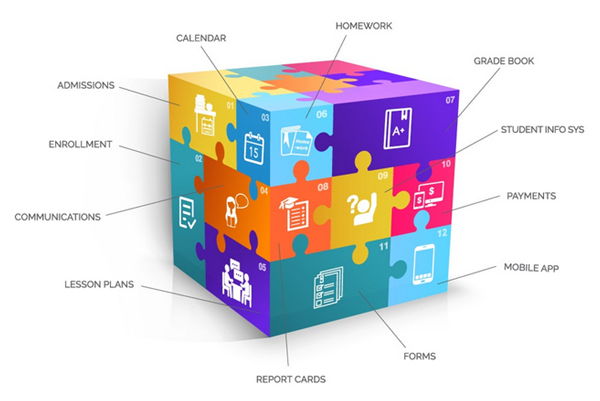 If you have thought about looking into a homeschooling option for your child due to the ongoing crisis with COVID-19, you are on the right page! SchoolCues offers all the essential tools to make sure your child can learn successfully without being affected by any external situations. Thanks to our helpful modules, you can stay organized and offer your child the same quality of education they would obtain from a regular school environment if not better. Let us break down everything we have to offer for a K-12 homeschool solution.
Gradebook
SchoolCues' gradebook module has everything you need to efficiently record your child's grades anytime, anywhere. You should not have to pay a crazy amount of money just for tracking your child's grades. We offer a convenient platform for you to follow your child's progress and you can have all of their graded assignments, quizzes, and tests in one place!
Our gradebook module includes:
Easy set-up of subjects and students (if you have multiple kids)
Create transcripts and report cards
Multiple grading & reporting formats
Access from a mobile app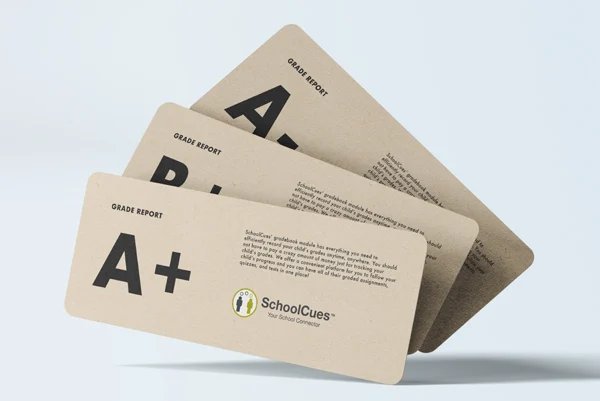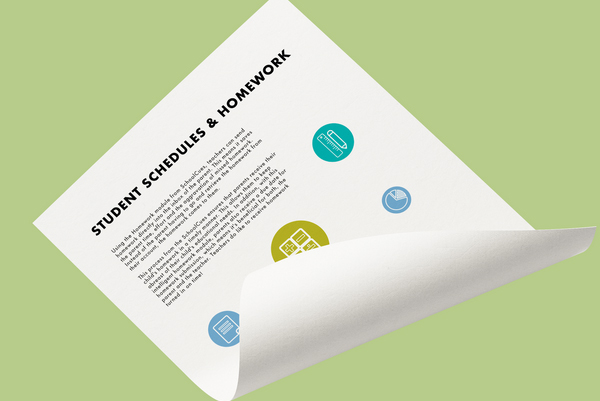 Syllabus
You can use our easy syllabus-builder to tailor the syllabus for each of your child's courses. We offer various grading scales to include in the syllabus as well as a calendar outline of the course which you can edit accordingly. You are free to customize the syllabi as you wish!
Lesson Plans
We know you are busy as a parent, and you need a simple way to create and manage lesson plans while still staying sane. Well, we got you covered! Our digital lesson plan tool operates similarly to our syllabus-builder, where you are provided suggested fields and you are free to add your own custom fields as well. Creating online lesson plans has many benefits as you can keep everything in one place without having to fear losing anything.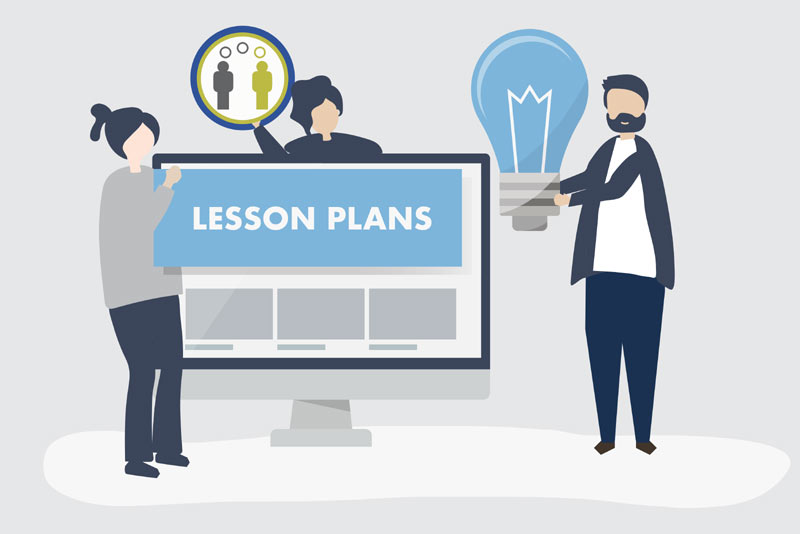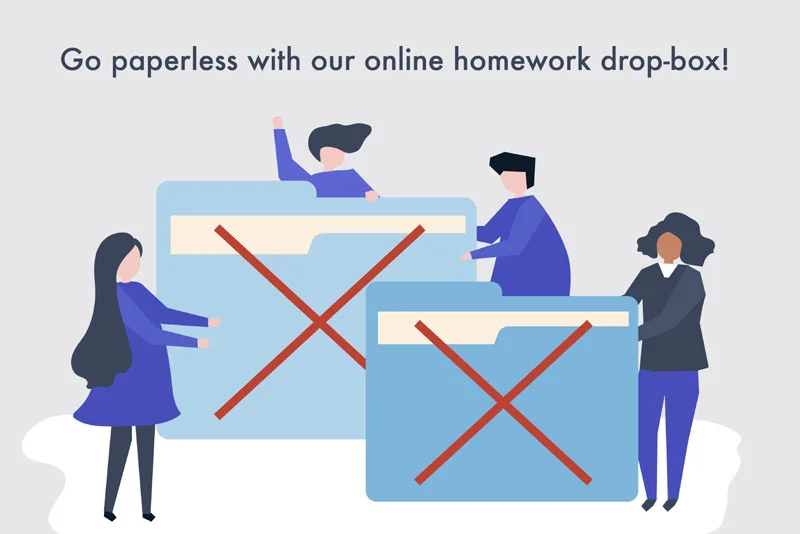 Homework Drop-Box
Tired of papers scattered all over your house? Go paperless with our online homework drop-box. You can specify the due date as you wish. Categorize by subject and target list. We offer options to create copies, print, and archive.
Reports
Homeschooling children is easier when you can track progress through reports. Although you can print any data out directly from the category, we have made the process even more simple for you by creating a section where all the reports for every category is in one place. You can print out reports for the following categories:
Attendance Reports:

You are able to view a student's overall attendance by day, and you can even go as deep as seeing which hours the student was present.

Gradebook Reports:

Grades are divided by subject and transcripts are also available for each child

Lesson Reports:

You will see all of the lessons you have added to lesson plans during a certain period of time

Daily Student Task Reports:

With these reports, you are able to track a child's daily activities. The reports are in the form of a schedule and a time is assigned to each activity.

Custom Reports:

Need a report for another category? We allow you to easily build your own reports as well!
For each type of report, you are free to filter the date range as you like for your convenience. All reports can be downloaded as a PDF and are printable.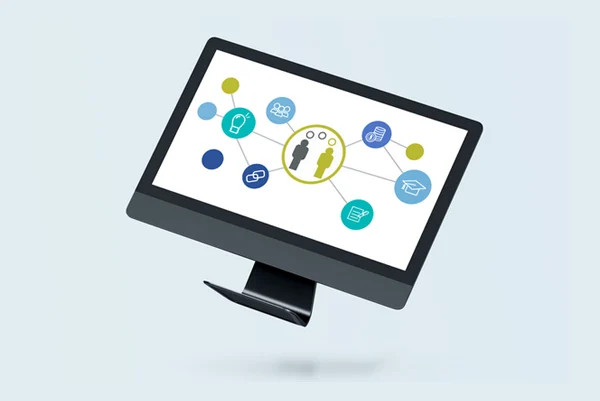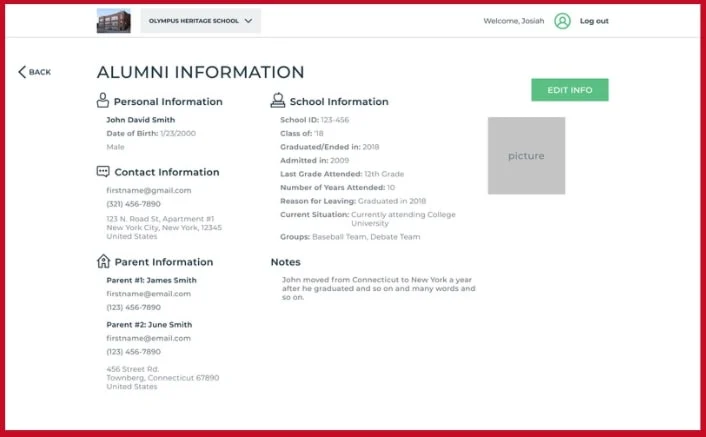 Alumni Management for Homeschools
Many homeschools use traditional methods to stay connected with their alumni such as email, Excel spreadsheets etc. Getting alumni involved in various school activities such as fundraising and other school events becomes cumbersome, if the management of the alumni list is done manually.
SchoolCues' newly launched alumni management solution for homeschools allows your alumni coordinator to manage all school alumni through a single dashboard with all important details. The alumni management module includes the following features and more: manage alumni contact lists, maintain alumni details, integrated email marketing, and fundraising features. Our all-in-one school management system allows schools to easily move students to alumni. Communicating with alumni has never been easier, and now you can send emails, text messages, newsletters, and more all through one easy-to-use platform!
About SchoolCues
SchoolCues is a low cost all-in-one school management system designed to help school administrators and teachers simplify the process of running their small school. Our system can be used by various types of small schools including Montessori, Christian, Lutheran, Catholic, Episcopal, Islamic, Charter, Private, Independent, and Waldorf schools. We offer several modules to help small schools stay organized and go paperless. Our modules include: admissions and enrollment, online payments, student information system, gradebook, communications, and alumni management. You can even use our modules to create a virtual school or a homeschooling solution for your children.
For more information on integrating our affordable school system to help simplify your school and increase parental engagement, please visit our homepage.

Copyright 2023-2024. All Rights Reserved.