Education Solutions for Small Schools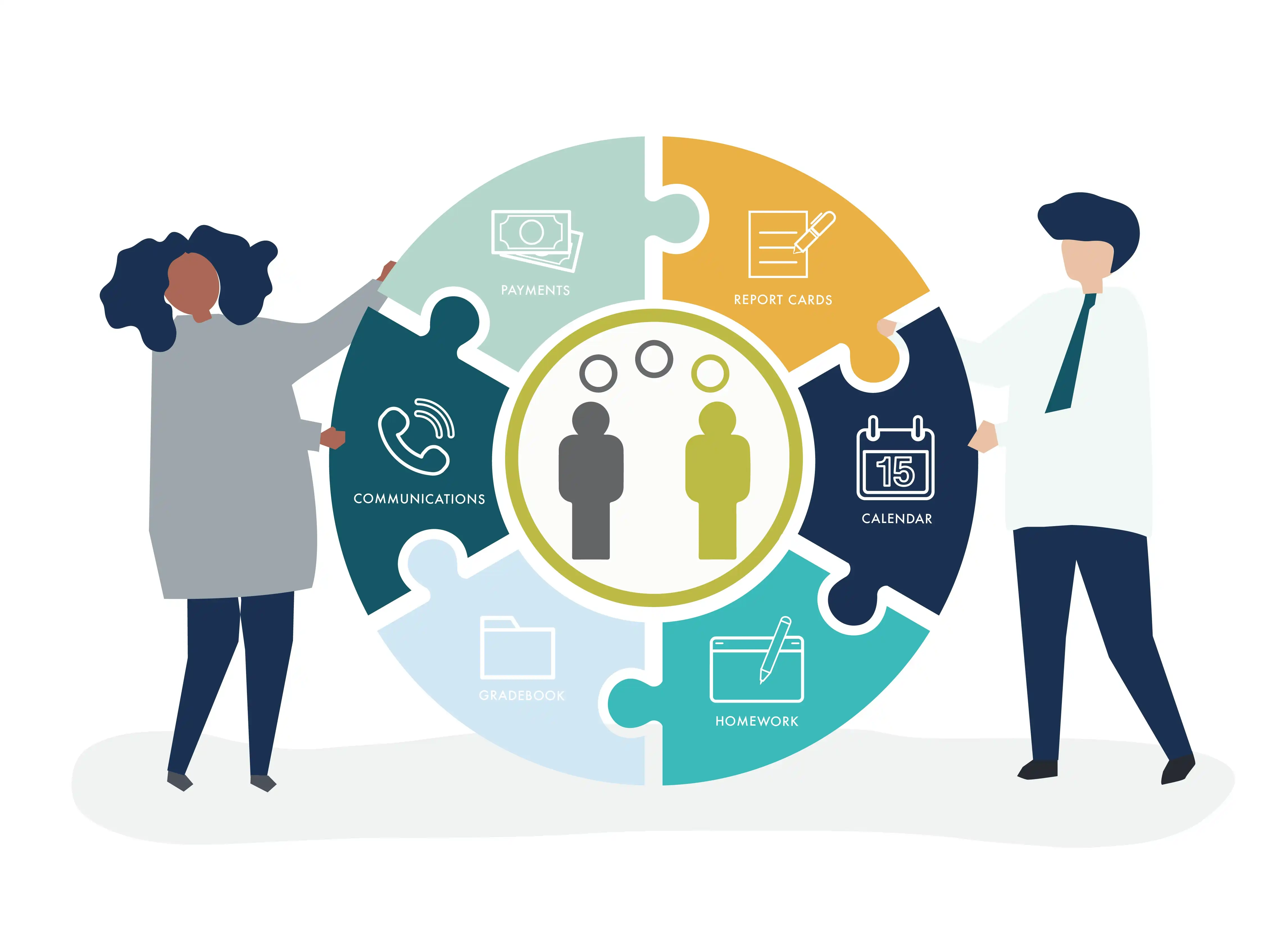 When you think of the word 'school', what comes to your mind? Most people would think of a classroom with numerous desks, including the teacher's desk, a projector, bookshelf and a whiteboard. What many people fail to understand is that not every child can learn properly in such an environment. Different children thrive in different environments and schools, as well as parents and/or people looking to start up a school can now have the luxury of creating flexible schooling options for children in less than a day! Here are a few education solutions that do not involve a traditional classroom.
Online Schools: With the ongoing pandemic, numerous schools have shifted online, but have encountered a handful of issues when doing so. The biggest issue with suddenly shifting schools online is that schools do not have a proper communication system to keep everyone on track while operating remotely. SchoolCues offers one of the best low-cost education solutions for schools to smoothly shift online. Our effective communications module helps connect schools and parents to help them stay on top of their child's learning.
Homeschools: For parents looking to homeschool their child, we have a lot to offer you. Many parents have considered homeschooling their child at some point, but there is a preconceived notion that it will be too complicated and will demand too much of their attention which parents cannot afford. However, the process is very simple with SchoolCues! Take advantage of our online gradebook, homework drop box, syllabus-builder, and reports generator to create the perfect homeschool environment for your child in just a few days! With our solution, your child does not need constant supervision and our reports feature can help you easily keep track of your child's progress.
Micro-Schools/Learning Pods: Ever since COVID-19 appeared, the terms 'micro-school' and 'learning pods' have been all over the web. People who have come to SchoolCues to start these schools have found great success with our system, as it has all of the right features for such schools to take off. Our most loved modules for micro schools are online admissions and enrollment as well as online payments.
Times are changing, and new options for schooling are coming into light. How will you use these alternative schooling options to help your children/students easily obtain high-quality education?
Be sure to follow us on Twitter and Facebook for more info and updates!
About SchoolCues
SchoolCues is the leading low-cost all-in-one school management system for small schools. Our software has been serving small schools for over 10 years, and we have helped Montessori, Private, Charter, Christian, Lutheran, Catholic, Independent, Islamic and Waldorf schools manage their small school with ease.
Paperless and online, our affordable solution offers several modules including:
Admissions and Enrollment

Online enquiries forms
Custom forms
Online re-enrollment
Admissions reports
Campus tours
Contracts
Online Payment Solutions

Various payment options (ACH, credit card, cash and check)
One-time and recurring payments
Tuition and miscellaneous payments
Sibling and family discounts
Mobile payments and reminders
Payment reports and tax statements
Student Information System

Contact lists
Emergency contacts and pick-ups
Student health data
Picture/video permissions
Parent handbooks
Student dashboard and directory
Custom reports
Gradebook

Easy set up
Efficient recording of grades and assignments
Transcripts and report cards
Multiple grading and reporting formats
Communications/Parent Engagement

Newsletters
Announcements
School calendar
Audio/video communications
COVID-19 screening
Absentee forms
Permission forms
Gold slips
Tardy forms
Check-in/check-out
Text alerts
The schools market is currently experiencing an upheaval. Thousands of schools are shifting to a hybrid or online environment due to the current crisis. We provide low-cost solutions for small schools to simplify their school administration. Our powerful and easy-to-use modules simplify all-in-one paperless school administration through the use of web, mobile, email, and text.
Schedule a demo today to get access to the best school software for small schools on a budget!