Online Admissions and Enrollment During COVID-19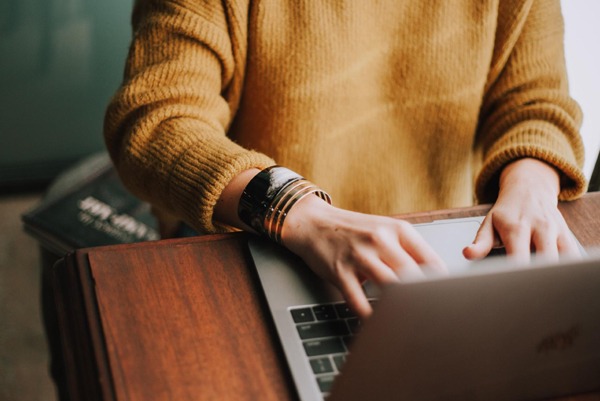 The ongoing pandemic has stirred a need for school admissions and enrollment processes to shift online. Schools need a convenient solution to get new students on board while staying in contact with the parents. A number of school administrators believe that it is hard to switch to an online admissions and enrollment system for these procedures since they have a preconceived notion that school admissions and enrollment involves loads of paper and a whole lot of time. What you may not realize is that we can simplify all of that for you while helping you stay productive and organized.
Right now, parents cannot come into the office to exchange packets with schools. There has to be another way to successfully enroll children in school while following social distancing rules. Our paperless solution allows you to:
Create and collect all forms remotely
Keep student records safe in one place
Electronic parent handbook
Create and Collect All Forms Remotely
That's right, no more paper forms to keep track of. Why go through the hassle of shifting through countless papers when you can have everything organized in categories on one simple platform? Some people are afraid of losing information online, and if you are one of those people, you can generate printable reports of any data anytime. Our online admissions and enrollment system also allows you to create custom forms for your convenience.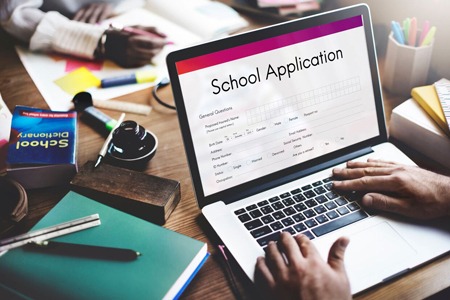 Keep Student Records Safe in One Place
Many parents are concerned with giving schools important documents as school workers can sometimes leave it on their desk which can expose sensitive information to others. Also, nobody should be exchanging physical documents right now, so it makes sense to make the switch to a paperless option. With SchoolCues, you can keep all student records safe in one place. Our portal automatically logs you out after a period of inactivity to ensure nobody else will gain access to student records and vital information.
Electronic Parent Handbook
Imagine how much paper is wasted from printing tons of parent handbooks which most parents rarely read. It is no doubt that your school needs to have a parent handbook to help make parents aware of school policies and regulations, and parent handbooks can also serve as a good reference guide. However, if you continue to give out paper handbooks, students and their parents are most likely going to lose them. Therefore, it is best for them to be able to access it online whenever they need and they can stay safe too this way.
These are just some of the ways SchoolCues can help your small school run their admissions and enrollment tasks online with ease. Once you start using our system, we can assure you that you will want to keep using our platform even after the COVID-19 is over because it makes life easier and saves a bundle of time! In fact, we have done an entire post on why the admissions and enrollment procedure should always be online. Have a look if you may.
The SchoolCues Advantage
SchoolCues is the premier online student enrollment management system for small schools that's effective in engaging parents. It is your one-stop school admissions management system; a student information system that offers integrated admissions, enrollment, parent engagement system, online payments and billing, and a built-in text messaging system.
SchoolCues offers a powerful online school management system that offers everything a small school would need to manage student enrollment.. It's a school management system that parents find valuable to access via the mobile app which integrates with the online student information management system.
For more information, or to integrate this intelligent online school admissions management system and to simplify the admissions process, visit the SchoolCues website at www.schoolcues.com.

Copyright 2023-2024. All Rights Reserved.